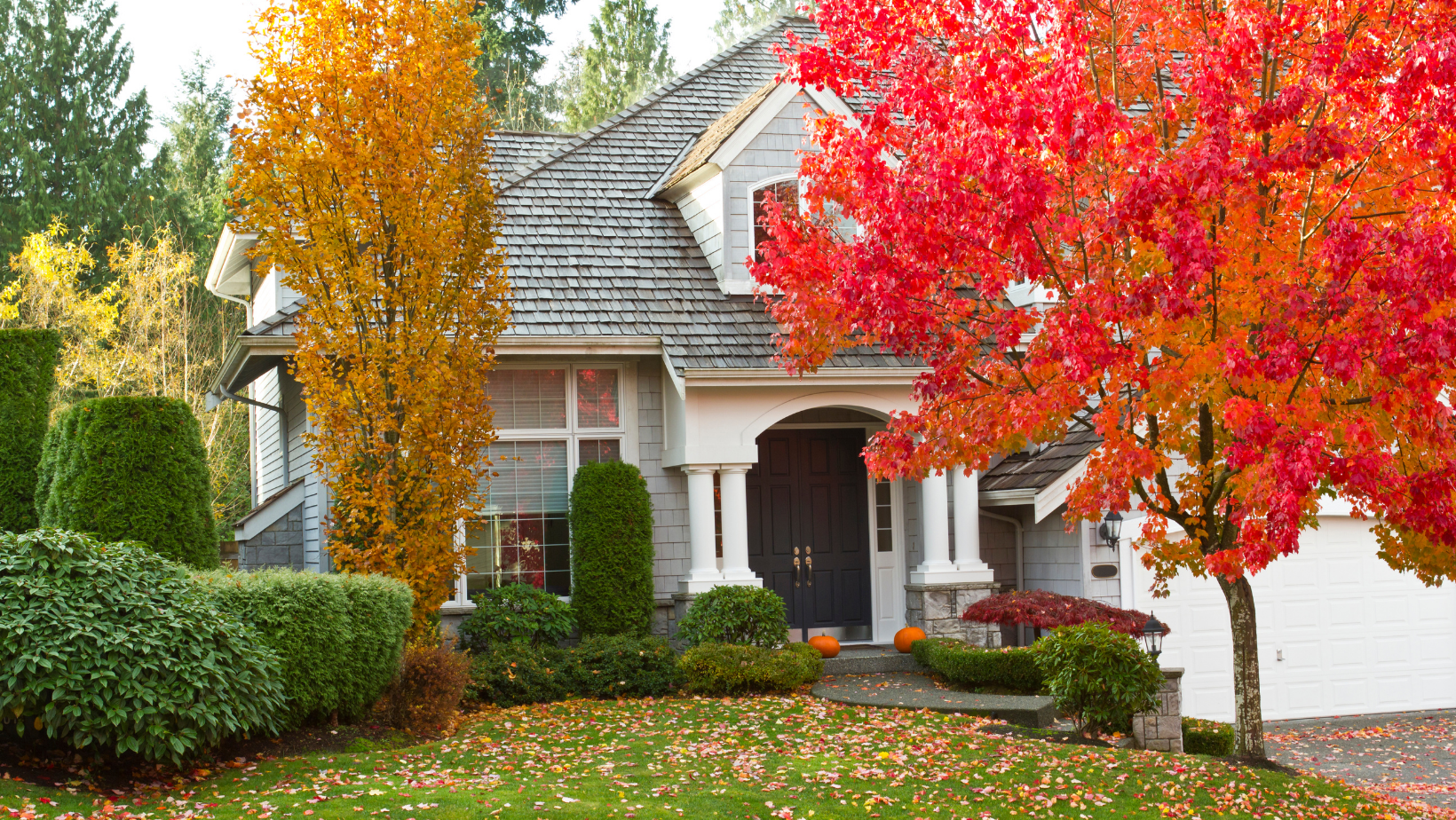 Fall Home Maintenance Tips
FALL HOME MAINTENANCE TIPS
As temperatures have cooled, make sure you're prepared for the wear and tear of winter weather on the interior and exterior of your home.
Fall is the season of change, from the color of leaves to daylight hours to temperature. And during this time, homes face the effects of drastic fluctuations in weather as summer slowly fades away.  Before frost and/or snow creeps its way into the forecast, take the time to prepare your home in advance for colder days ahead.
Assess drainage
Foliage is beautiful, but those fallen leaves can be pesky. Take time to unclog gutters to ensure excess water or melting snow efficiently drains off of your home without causing damage to its exterior.
While you're at it, have a professional address any leaks in the roof now before our winter rains identifies them for you.  At the end of the fall, remember to drain outdoor hoses and faucets to prevent them from freezing, breaking or bursting.
Get your heating system in order
Don't wait until the first frost to test out your heating system. Schedule a maintenance appointment with a professional this fall to guarantee you can be toasty in a moment's notice. Check up on the filtration system while you're at it – experts suggest replacing the filter in your heating system every two to three months to prevent buildup.
Invest in outdoor furniture covers
Once days grow cold, using patio furniture will be on pause until spring. To keep furniture in good condition – and to preserve your grill – look for heavy duty, waterproof covers. Purchasing these for preservation can help prevent having to replace items down the road, potentially saving you big bucks.
Autumn also marks the time to store away other lawn ornaments, like ceramic flowerpots, to prevent cracking.
Fix driveway cracks
Existing cracks in pavement will only expand and even crumble when water – or snow – seeps in. Concrete sealer is readily available at hardware stores and can ultimately save you from needing to repave the whole driveway once those frost heaves start creeping up.
Clean your fireplace
Deep clean the base of your wood-burning fireplace before it gets to work this coming winter. Schedule an appointment with a chimney sweeper to ensure all apparatus – including the flue – are safe and functioning accordingly. It is recommended that you have a professional inspect your chimney at least once per year.
Control airflow
Assess your home, especially windows and doors, for drafts. With weather-stripping, film wrap, physical blockers and other DIY methods, you can prevent the cold draftiness that often results from having older windows. While keeping you more comfortable, doing so can also help save money on heating costs.
A lesser-known tip for controlling airflow within the home is to reverse the direction of your ceiling fan. In the summer months, the ceiling fan should spin counterclockwise pushing down cold air. In the fall, reverse its direction using the button on the fan's base to counterclockwise, which will pull cold air up and keep the lower half of the room warm.