THE DISTRICT OF SAANICH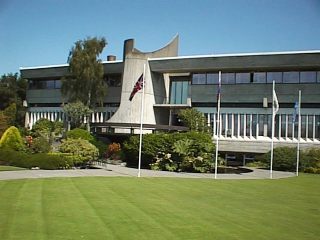 Saanich East and Saanich West is a sprawling area composed of a number of distinct neighbourhoods.
The eastern side of Saanich is dominated by the University of Victoria which is very much a part of the local life of the community. Saanich West is a multifaceted community stretching from the established suburban neighbourhoods of the Gorge area north to the rural farmland around Elk Lake and Prospect Lake.
The landscape of Saanich is unique for its ecological diversity and leisure potential. There are 170 municipal parks, three regional parks and a cycling network route to see and explore. Saanich has more parks per capita than any other municipality in B.C. There are several excellent golf courses in Saanich: Blenkinsop Valley, Cedar Hill, Cordova Bay and Prospect Lake golf courses.
Saanich's distinct neighbourhoods include the following:
Gordon Head is a solidly upper middle class family area with several shopping malls, restaurants and movie theatres within a short driving distance.
High Quadra overlooking Blenkinsop Valley.
Broadmead with imaginative West Coast architecture.
Cordova Bay is perched along the seaside and includes a mixture of cottages, small farms, sizable family homes and new subdivisions.
The Gorge Waterway on the west side of Saanich is a beautiful setting and a popular area for young families who prefer to live close to town. The Tillicum mall, Town and Country shopping centre and the Silver City movie theatre are all conveniently located.
The Victoria General Hospital is little farther West and North among the family-oriented neighbourhoods of Strawberry Vale, West Burnside and Glanford Area. Interurban campus of Camosun College lies in the middle of this growing area, which is also host to many new subdivisions of single family residential development.
Prospect Lake is slightly further North, a well established area featuring a 9 hole golf course and a "lakeside retreat" ambience. Decidedly rural, the Elk Lake/Beaver Lake and the Old West Saanich Road areas include many horse farms and small acreages.
For more information, visit the website of The District of Saanich.