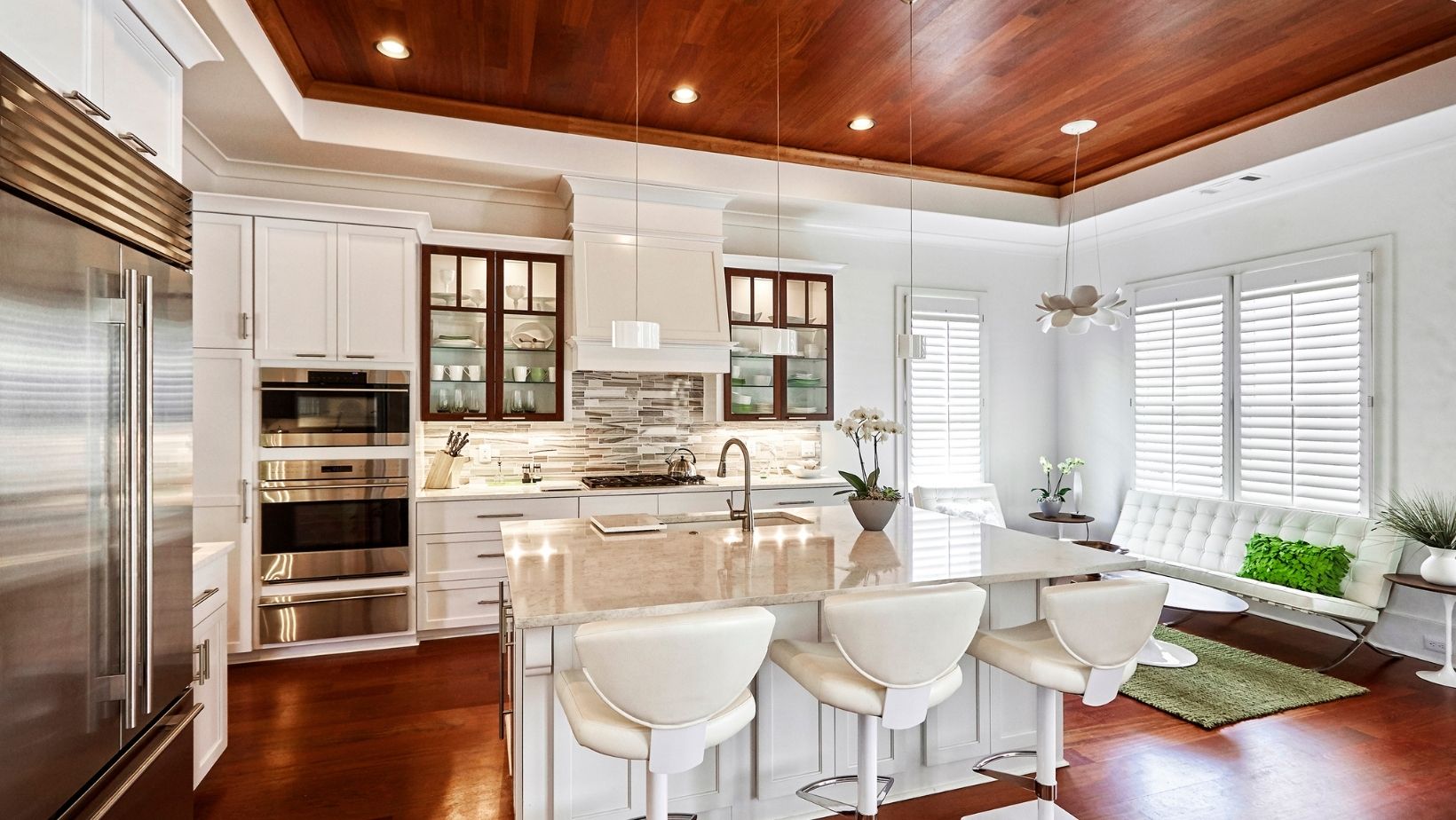 6 SIZZLING KITCHEN TRENDS AND COLOURS IN 2022
Kitchen trends this year are building on the momentum of last year and are on track to be even simpler, cozier and more nature-inspired than 2021. The pandemic fundamentally changed how we live and work inside our homes – the heart of that change starts in the kitchen, a place of comfort and family. This year's hottest trends focus on simple luxuries with an organic style, putting function and convenience at the forefront. 
Vintage is in. It started out of necessity because of supply-chain issues and quickly became a design choice to go vintage over big-box store, adding charm and character to the kitchen with antique and vintage pieces. Try an heirloom table or a cabinet filled with handcrafted ceramics.

Natural colours.

 White, of course, is a kitchen classic. But this year, try a splash of brightness to bring the colours of nature to your home: sunny yellow, burnt orange, moody blue, sandy browns and calming greens are all sizzling hot in 2022.

Bold materials.

 Traditional tile has had its day. Now, bold materials that evoke a certain sense of rawness are in. Try stone countertops like marble balanced with a modern wood finish in light or medium tones (grained walnut and white oak are gorgeous).

Arches and curves

. Elegant, rounded curves – like a rounded pantry door – provide a distinct contrast to the more typical square doorways and cabinets.

Accent lighting

. Lighting can make all the difference to the mood of a room. Try smaller table lamps on countertops, warmer-coloured LED bulbs and decorative hanging chandeliers.

Kitchens as multipurpose rooms

.  Adults working and children learning from home during the pandemic changed how we use our homes: the need for multifunctional design has become more important than ever and that trend continues in 2022, making functional design a must. Try a bar or kitchen island with stools or a small breakfast table tucked in a nook.