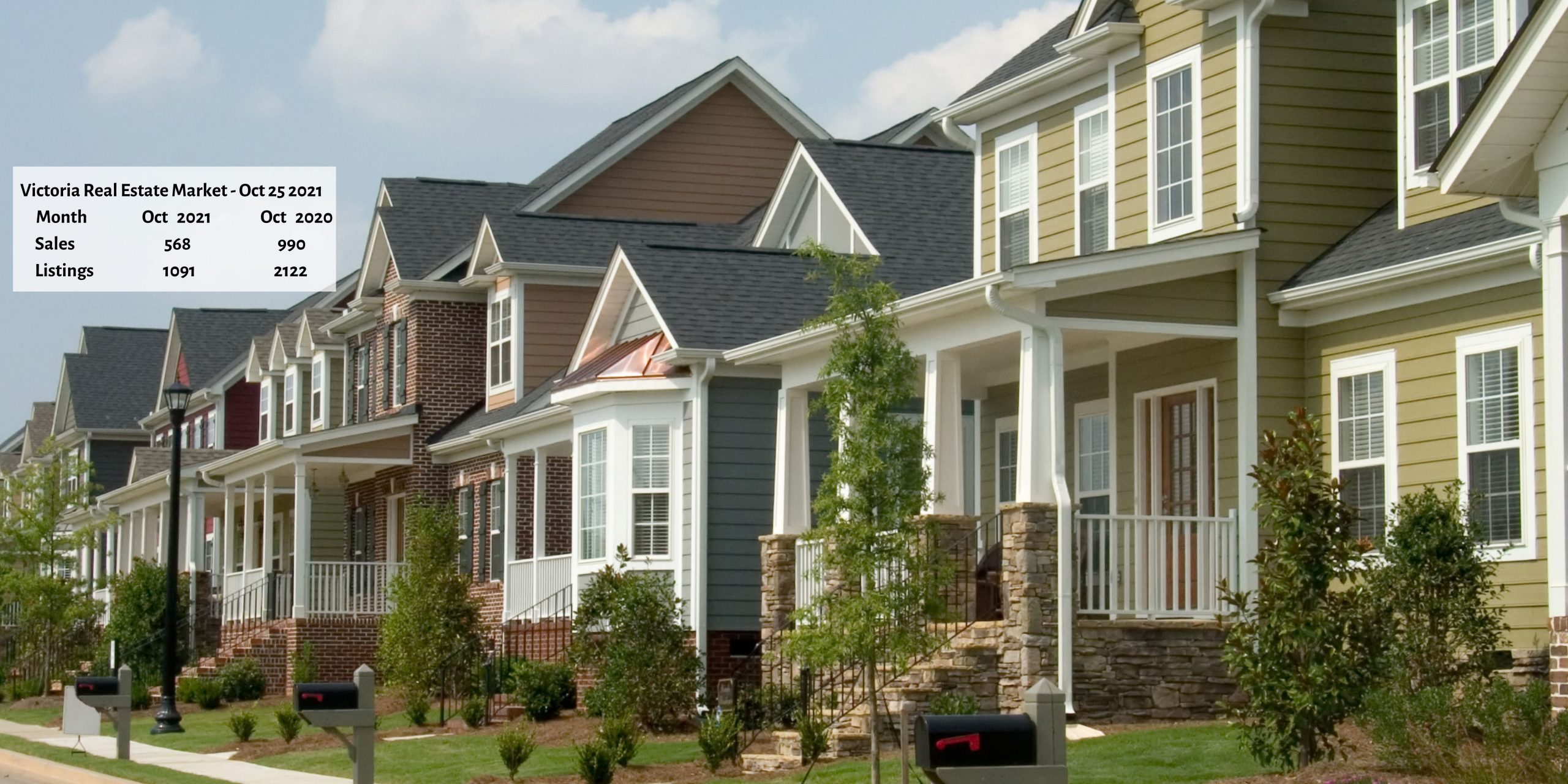 ARE WE STILL IN A SELLERS' MARKET?
Yes we certainly are…
Victoria is in a situation this month that is very similar to last month, we have seen a lot of demand for homes of all types, but very little inventory come onto the market. Just like last month, it would be inaccurate to say that the market has slowed down and certainly an oversimplification to say the market is experiencing, additional seasonal slowing. What we are experiencing is a continued response to long-term low inventory levels.
There were 1,124 active listings for sale on the Victoria Real Estate Board Multiple Listing Service® at the end of September 2021, 53 per cent fewer properties than the 2,389 available at the end of September 2020.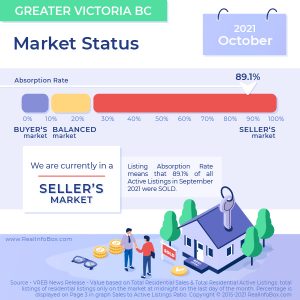 A spring housing outlook from Canada Mortgage and Housing Corporation suggests Greater Victoria's housing market is in for more of the same, with the hot market unlikely to see cooling until 2023.
CMHC market analyst Pershing Sun said the region should expect to see continued strong demand for the next two years, which will drive up prices and spur home builders to start new projects.  "Prices will grow, but not as fast next year or the year after," she said, noting prices in the resale market are expected to increase by about five per cent in 2022 and 2023.
The other factor is how many people will continue to work from home, one of the main drivers of the hot single-family-home market, as people want more space to work and live in their homes.  It will also have an effect on the number of people who are looking at Victoria as a reasonably priced alternative to Vancouver.
Source: VREB